OUR FOOD
Pizza
all our prices include tax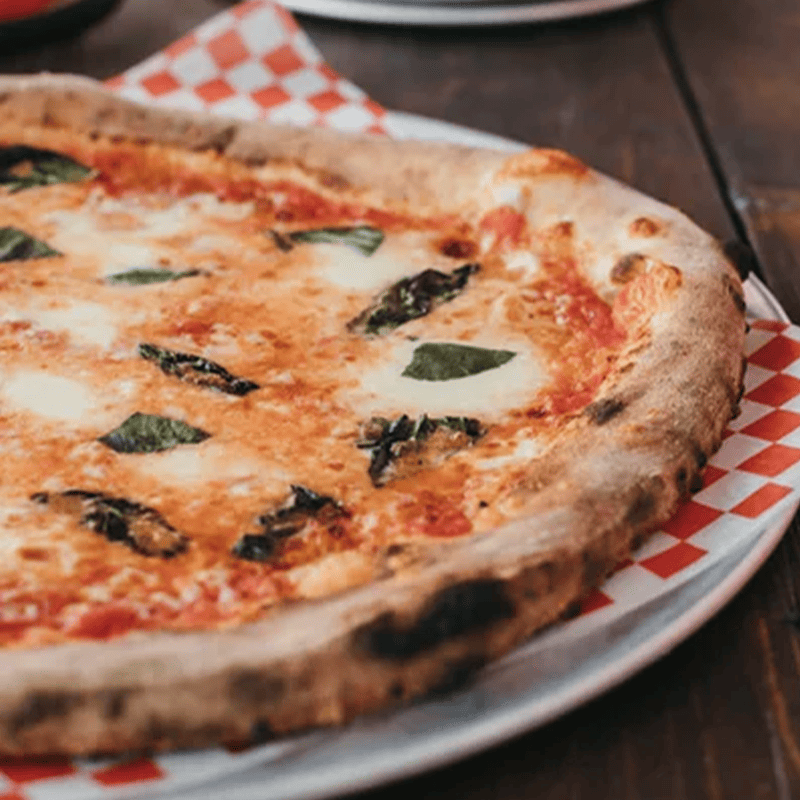 Margherita – $16
san marzano tomato sauce, fior de latte (fresh mozza), fresh basil, extra virgin olive oil, shredded parmesan.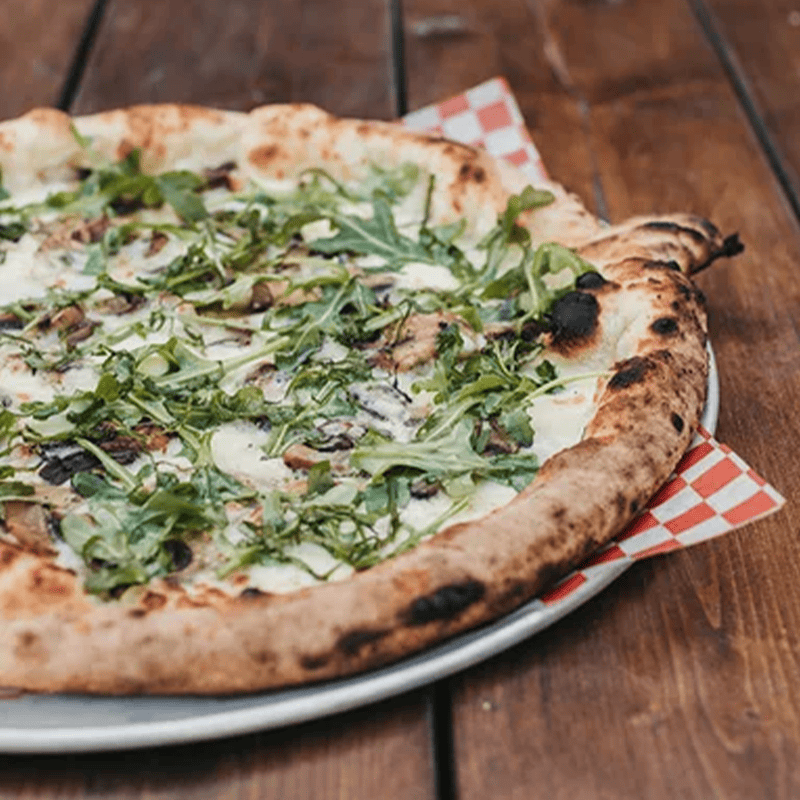 Marvelous Mushroom – $17
roasted mushrooms, lemon garlic cream sauce, basil, mozza, sea salt and arugula.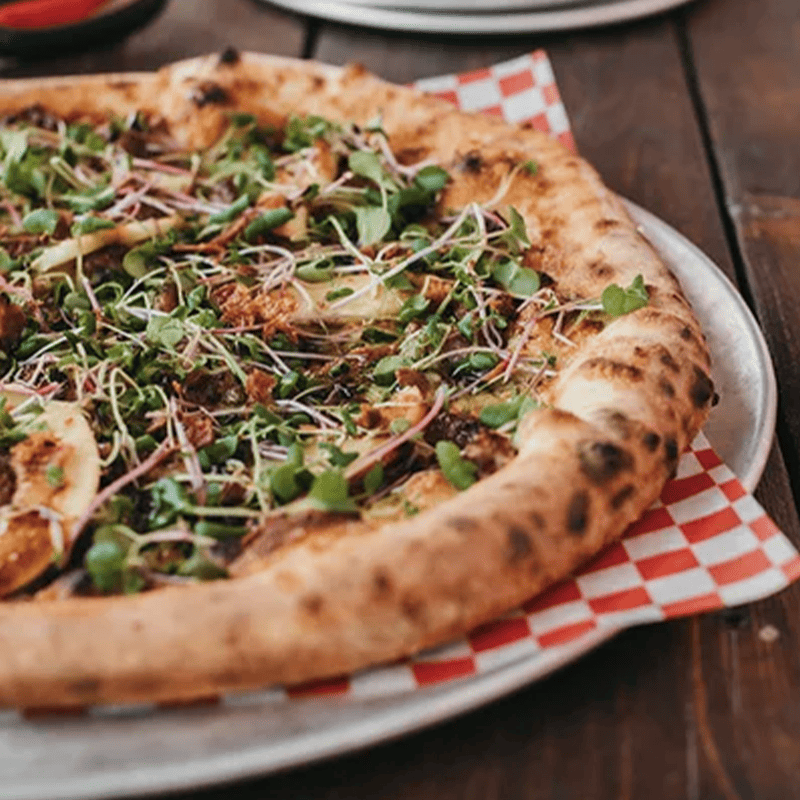 The Okanagan – $18
garlic herb oil, grana padano, italian sausage, mozzarella, gorgonzola cheese, fresh apple slices, micro-greens, honey & balsamic reduction drizzle, crispy calabrese salami.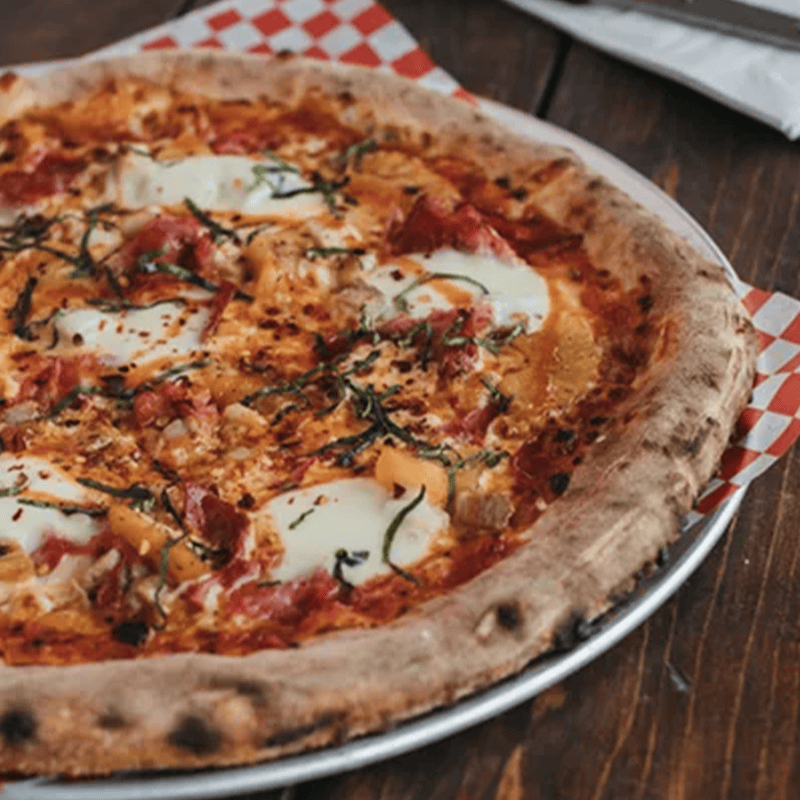 The Aloha – $18
bbq sauce base, mozzarella, roasted pineapple, fior de latte, pork belly cubes, capicola, chiffonade basil, sriracha honey and chilli flakes.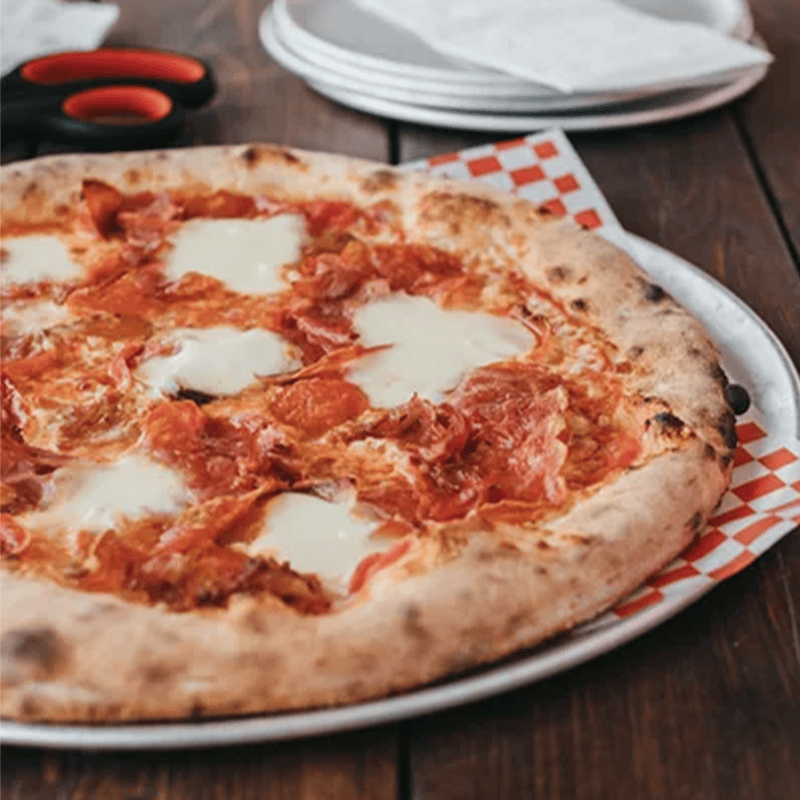 The Carnivore – $17
san marzano tomato sauce, fior de latte (fresh mozza), mozzarella, Italian sausage, pepperoni, hot capicola, hot calabrese salami, chorizo sausage.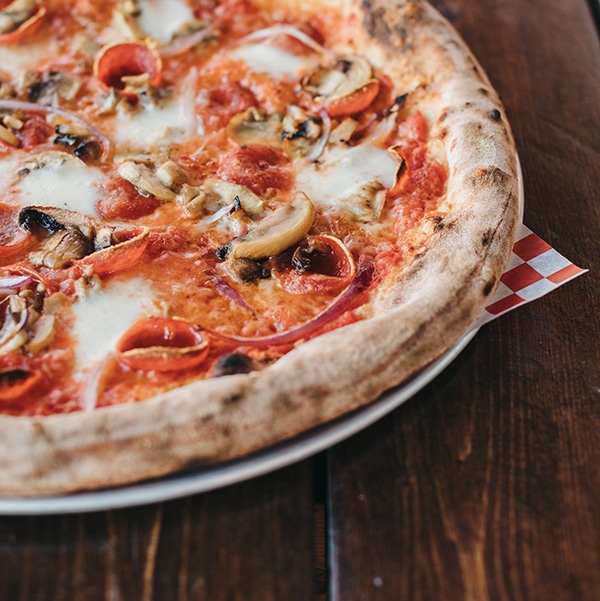 Pepperoni Mushroom – $17
san marzano tomato sauce, pepperoni, roasted mushrooms, fior de latte, parmesan, red onion, sea salt.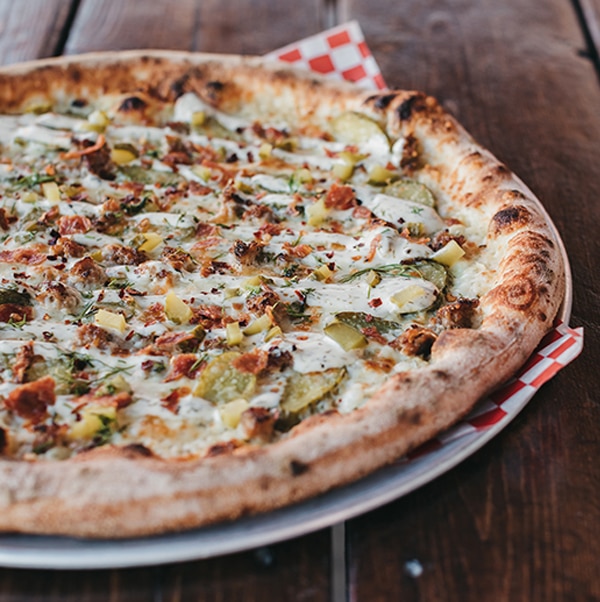 Dill-icious Pickle – $17
garlic dill cream sauce base, mozzarella, pickle slices, italian sausage, parmesan, garnished with dill aioli, chopped pickle, crispy calabrese, chilli flakes and fresh dill.
Not Pizza
all our prices include tax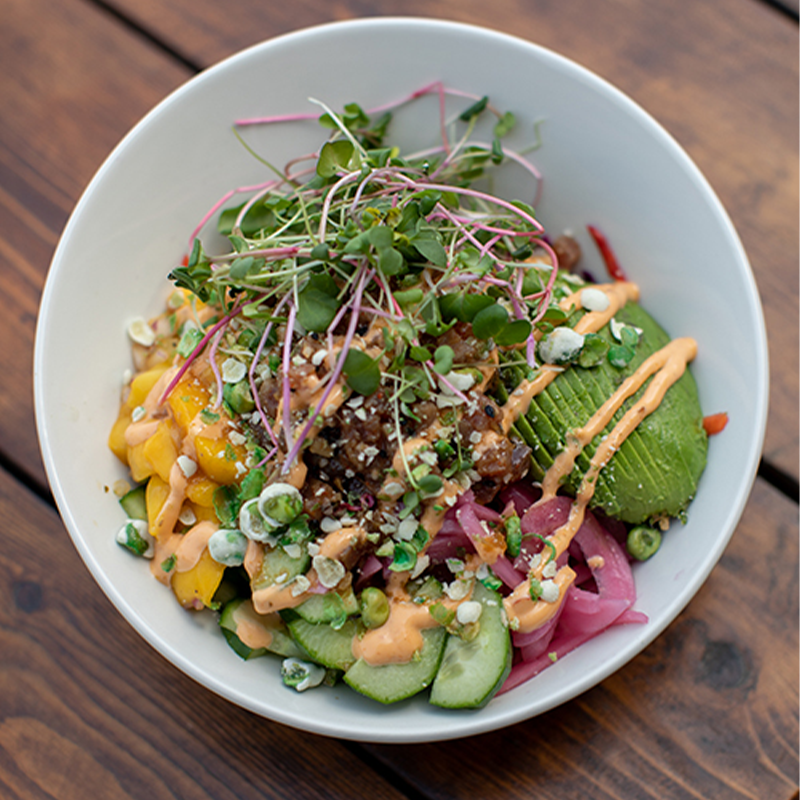 Poke Bowl – $24
coconut rice base, sunomono slaw, mango salsa, cucumber slices, pickled red onion, avocado fan, ocean wise ahi tuna, ponzu sauce, red curry aioli drizzle garnished with crispy wasabi peas and micro greens.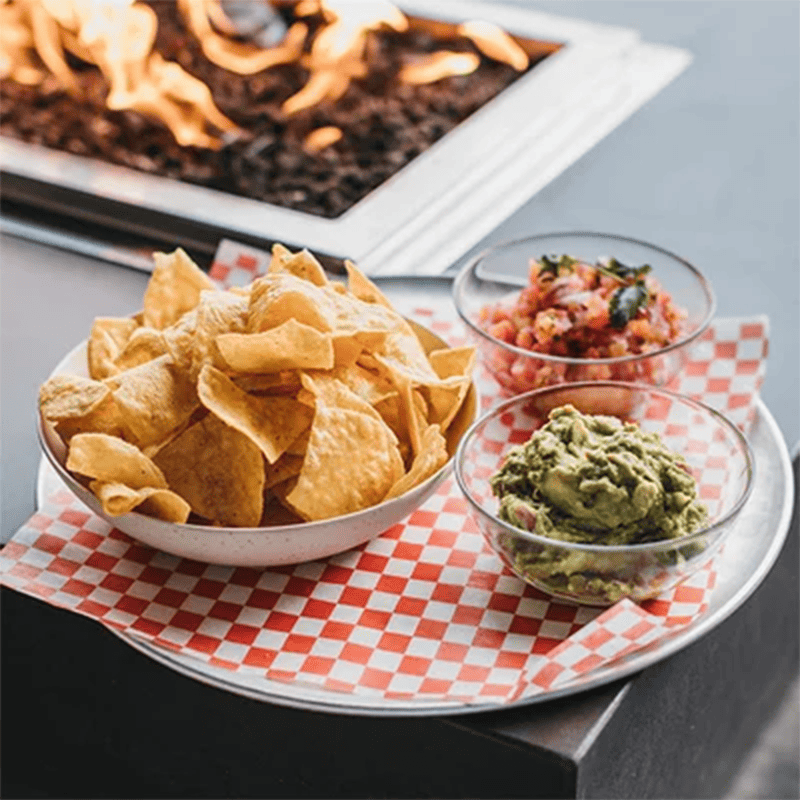 Chips & Salsa – $11
comes with house-made pico de gallo.
add guacamole +$6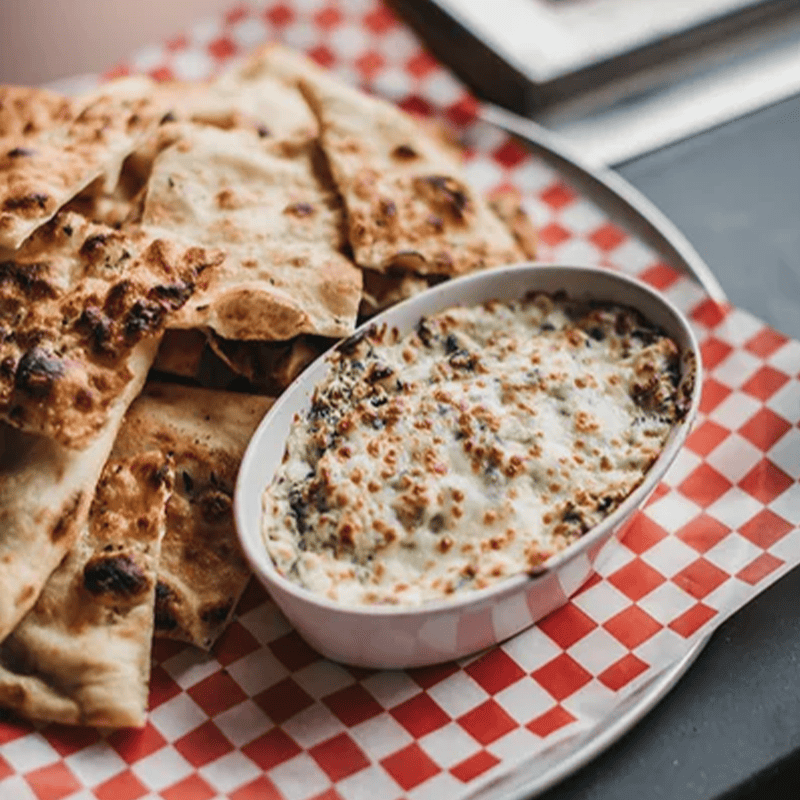 Spinach Dip – $17
house-made creamy dip, with a warm, herbed forno bread.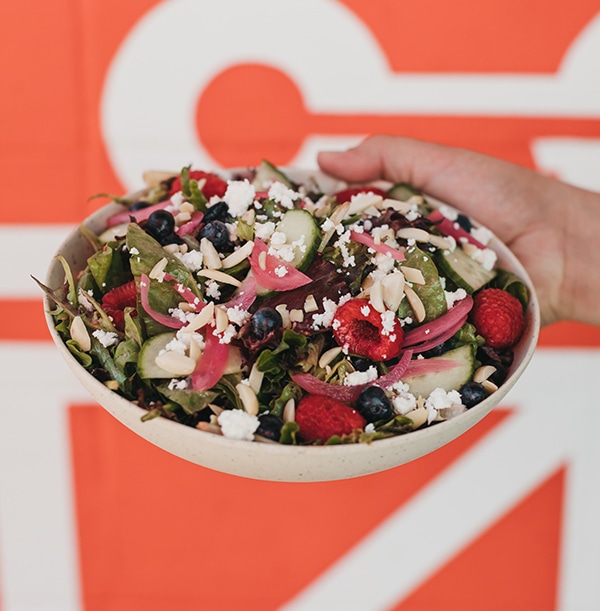 Summer Salad – $12
spring mix, raspberry vinaigrette, cucumber, pickled red onions, blueberries, raspberries, slivered almonds and feta cheese.
Chicken Tacos – $13
chipotle braised chicken, soft corn tortillas, pico de gallo, avocado salsa, mixed slaw, cilantro-lime drizzle.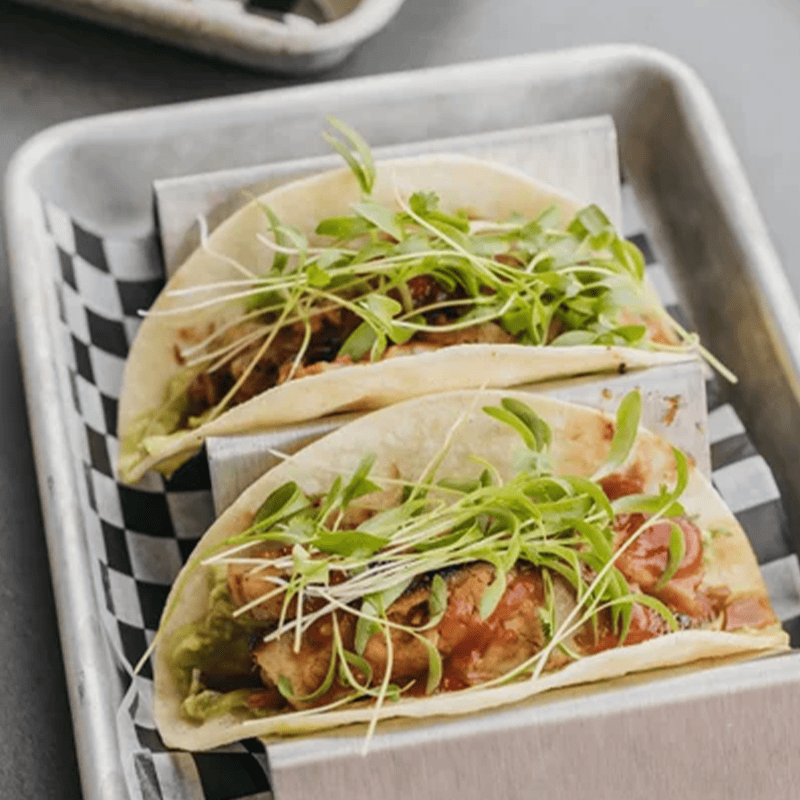 Pork Belly Tacos – $13
braised pork belly, avocado salsa, house bbq sauce & hot sauce, micro greens.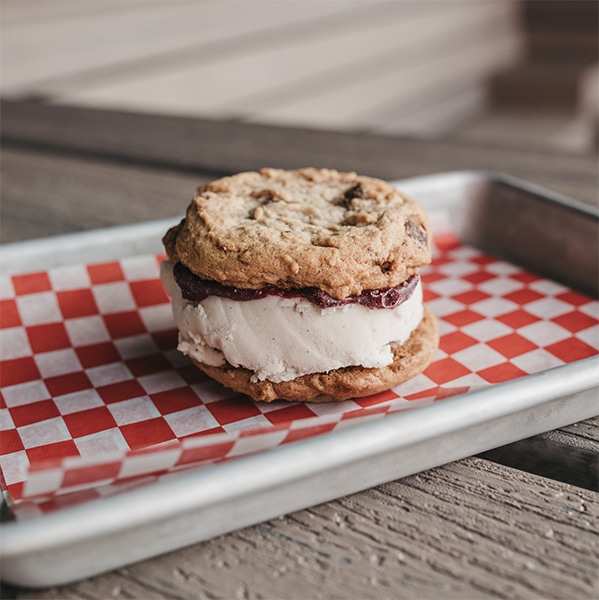 Ice Cream Sandwich – $7
cashew base vanilla bean ice cream with house-made, wild berry compote sandwiched between two chocolate chip cookies.