Slow Leaves
October 19
at
7:00 pm
–
9:00 pm
PDT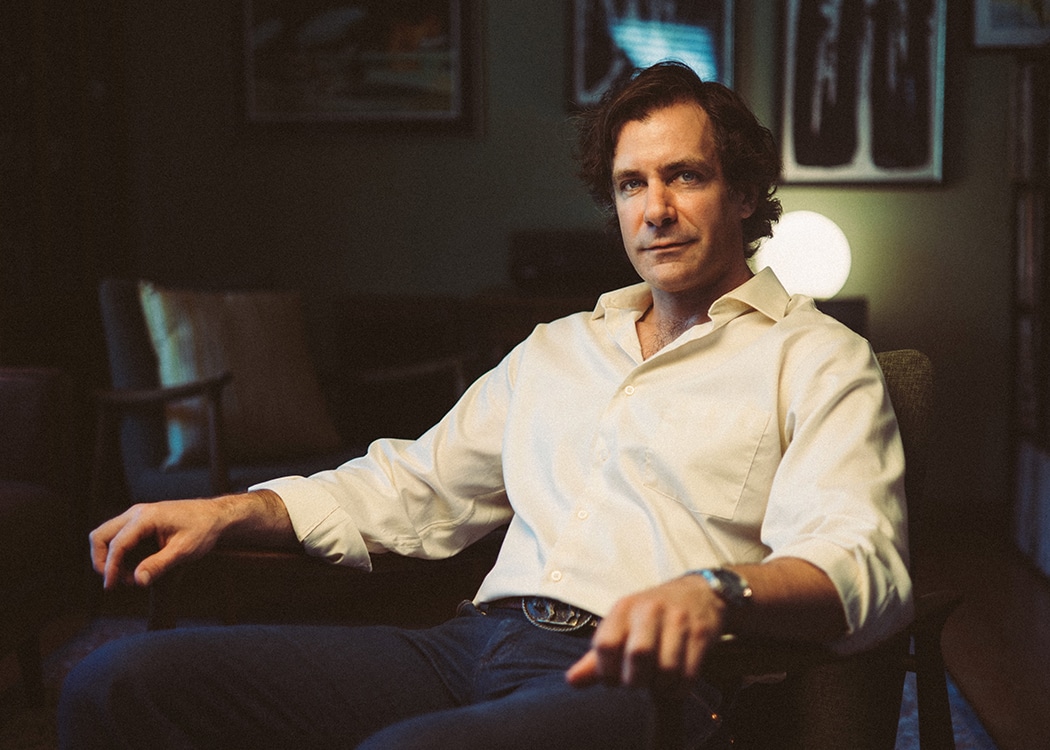 Slow Leaves' latest album, Meantime, is about waiting for something momentous to occur in life, and how all the mundane stuff that happens during the wait actually constitutes what is meaningful. If you blink, you miss it; if you think too much, you miss it. If you're lucky, in the meantime, there's love and there's death and not much less. Grant Davidson, the Winnipeg, Manitoba, Canada-based artist behind Slow Leaves says: "I see this album as a love letter, a collection of messes that fit neatly within a regular life if there is such a thing. In that sense, I guess these songs serve as a reminder for myself, since I'm forgetful, that all moments are equal in that they pass through us once only in long stretches of boredom or by bursts of love and death. In the meantime, I only hope not to let any more go by unnoticed."
An elegant earthiness courses through Meantime which features a collection of folk songs adorned with paisley 1960s and 70s touches. While there is a retro sensibility to music, it is offset by an immediacy to the lyrics, setting him firmly in modern times. The lead single, "American Band," is a quaint and sweet toe-tapping track with a Tom Petty flair for roots-rock impressionism. Its taut, indie-rock groove lends the song a contemporary feel, but its chorus's lush layers of airy vocals recalls prime 1960s folk-rock. The song speaks to the glittered mythology about being in a band on the road, and here Davidson's words are scene-setting and heartfelt. He sings: I wanna see the ocean/Tell my baby I'm coming back home instead/I don't feel good/I want my own sweet, own sweet, bed/I don't feel so good no more/Roll the window down and turn it around. "At some point on every tour, I feel the weight of an existential pressure to justify why I'm not somewhere else doing something more reasonable," Davidson says. "I know reality is always grittier than the dream, but like most things worth doing, the allure is in moments that break you just enough to feel saved."
"Nothing Really Changes," is breezy country-folk that recalls John Prine's mastery of making everyday moments feel magical. The song features a simple melody, a barebones structure, and richly expressive singing. One standout stanza reads: Down the road one headlight blind/You reached right over by my side/And crossed over the broken line/Between the heart and the mind. Davidson shares: "This is a song about fleeting time and loneliness, about realizing you're not as strong as you wanted to be and that sometimes you need another set of hands to keep you held together." Davidson bares his vulnerability when he sings: I bet the current underwater won't drag me any farther down/But just for show, reel me back in slowly, I'm hanging from a thread right now.
The reverie of new love and open-window summer nights comes alive on "Grand Marquis." Here, against a waltz-like groove with chiming guitars and symphonic swells strings, Davidson's vocals have a breezy flow as he details a poetic fictional account of physical entanglement. One passage reads: The hair on your forearm afield/Light through the crown of a dandelion seed. Amidst twinkling guitars, ultra-hooky folk-rock, and lushly layered vocals, Davidson waxes rhapsodic about nostalgic love on the fictionalized but emotionally resonant "Jenny." "With this song, I feel like I'm tapping into a sentimental look into the freedom and naiveté of young love," he reveals. The album closes majestically with the lonesome fingerpicked ballad, "Say Goodnight," an intimate rumination on love and death. "Say Goodnight" features some of Davidson's most literate and heartfelt words. He sings: I had a nice time, I had a nice time/That's what you said when you let me go/Then I drifted off far below/And I closed my eyes.
Slow Leaves is a self-contained solo project with Davidson curating every aspect of the music and its presentation, including being the multi-instrumentalist, producer, cover art designer, photographer, and video director. He views the totality of these various aspects as being essential parts of a larger project of self-understanding through artistic methods. His folk and psych-rock stylings recall older songwriters like Mickey Newbury, Nick Drake, and Gene Clark. But they also live in the world of modern classic writers like Andy Shauf, Bonny "Prince" Billy, Jolie Holland, and Bill Callahan. His voice has been compared to Roy Orbison or Bryan Ferry.
Davidson began playing guitar at age 15, inspired after discovering a Led Zeppelin II cassette tape in his older brother's room. It was a finger-picked guitar however that would eventually form the heart of his songs. After three shoe-string budget albums under his own name, Davidson debuted as Slow Leaves in 2014 with Beauty Is So Common, followed by Enough About Me (2017), Shelf Life (2020), and Holiday (2021). Meantime came out on Birthday Cake and Make My Day Records on June 30, 2023.