Mario Kart 64 Tournament A (3/4)
November 29
at
7:30 pm
–
9:30 pm
PST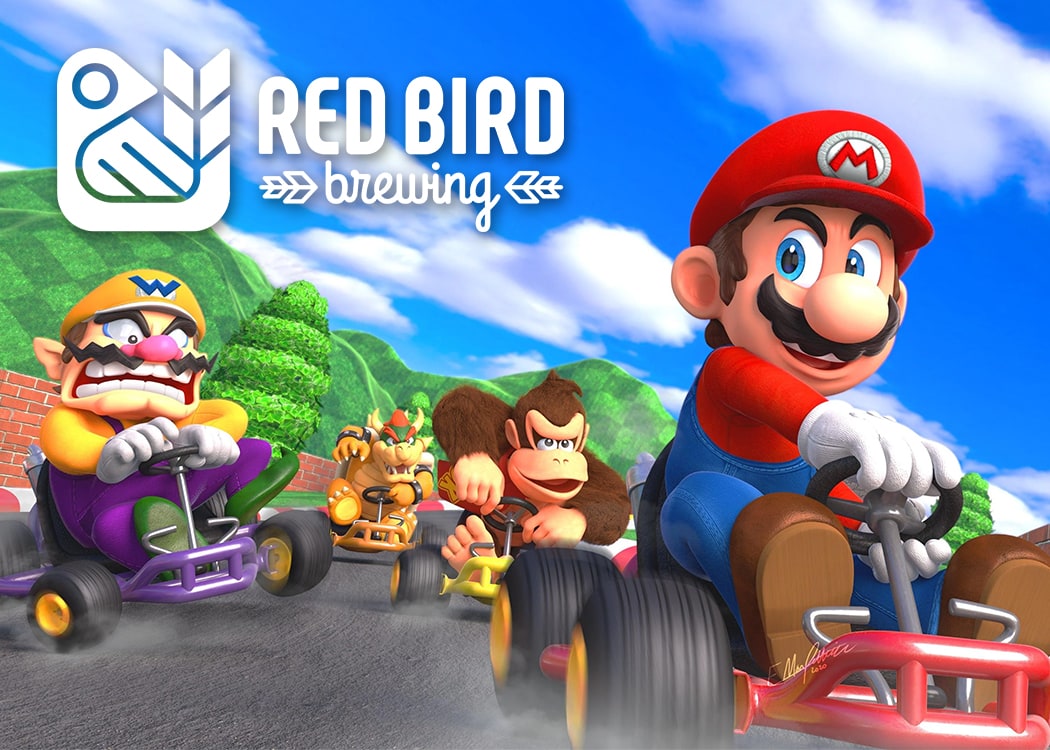 This event is held indoors.
Introducing an immersive BIG screen Mario Kart 64 tournament at Red Bird Brewing. Get ready for a spectacle!
Take advantage of our "Mario Special", a pint of beer and a mushroom pizza for $22 (taxes included).
Time:
Please plan to show up at 7:30pm in order to have enough time to order food, drink, settle in and check-in. Participants will be automatically matched up and ready to go, games start at 8pm sharp.
Character Selection:
We will do our best to accommodate character selection and pair up participants so that they can use their character of choice. First players to sign up get priority over later players in terms of character selection. If there are participants in the 2nd and 3rd round that would like to use the same character, a friendly match of Rock, Paper, Scissors will be used to settle.
Tournament / Courses:
First 32 folks to sign up (online) will play knockout style VS matches. 1st round is Luigi Raceway, 2nd round is Moo Moo Farm, the final two players will have a best of 3 on Koopa Troopa Beach.
Prizing:
Winner receives a $25 gift card, bragging rights and will play in the final tournament (Dec 20th) to win 2 tickets to our 2023 New Year's Eve party!