Folk Showcase Thursday
December 7
at
7:00 pm
–
10:00 pm
PST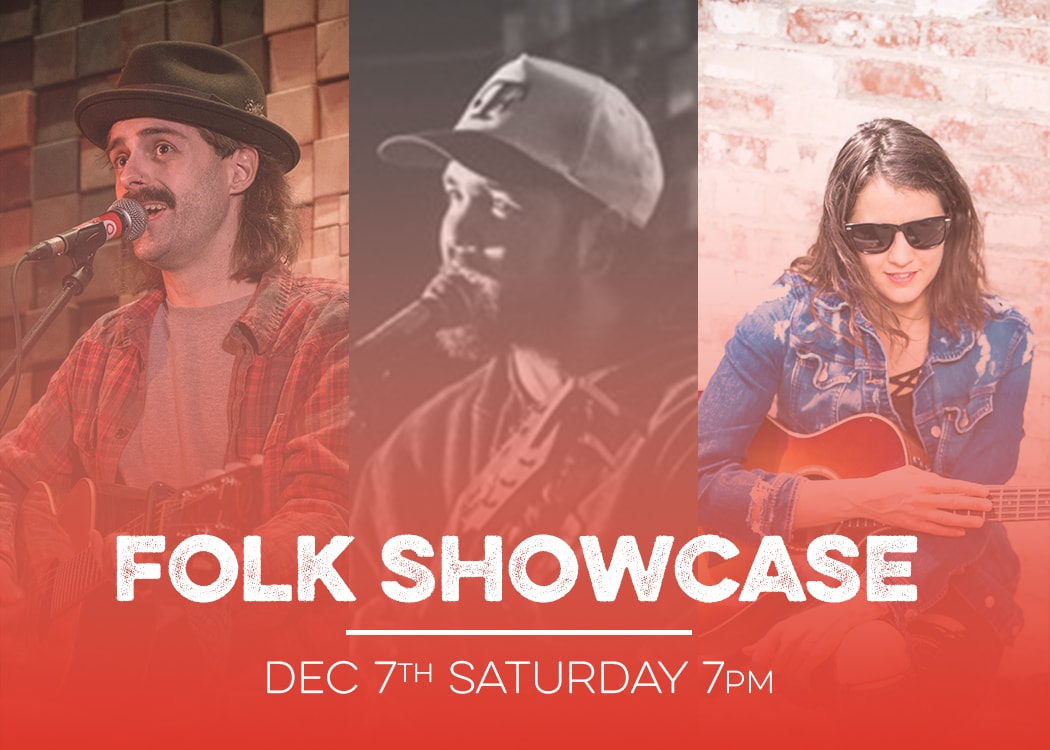 This event is held indoors.
Bran Sanders is a folk-singer in the traditional sense. Gaining inspiration from traditional folk and old-time music, he matches his storytelling with his unique and soulful voice to effortlessly draw in listeners. Singing relatable and honest songs, his shows can be described as quirky, bouncy, and genuine.
Using his voice, acoustic guitar and collection of harmonicas, you'll quickly see why Bran is meant to be heard live. Whether it be songs of the past or songs of his own, you'll surely see yourself in his stories.
Satoshi Yano is a Kelowna based artist that has been making a name for himself around the Okanagan music scene.
His music embodies a certain Kootenay aesthetic that is driven by authenticity.
Stylistically; his genre can be defined as a singer songwriter blend, with deep hip hop influence. His introspective take on writing conveys genuine expression, and a lasting vibe.
Sister Speak is the recording alias for Canadian singer and guitarist Sherri Anne. Hailing originally from Canada's west coast and southern California, Sister Speak's sound is a fusion of alternative, folk, blues-rock, and world music influences, with Sherri Anne's soulful vocals and guitar playing at the forefront. Sister Speak toured 4th record Love For All, now out on vinyl record, through Germany, USA and Canada, and tours summer 2024 in support of Sister Speak's first ever acoustic EP.
Sister Speak has toured extensively throughout the United States, Canada and Europe, and has released four critically acclaimed albums to date, each of them "a result of moments of extreme vulnerability transformed into music," says Sherri Anne. Sister Speak is known for powerful live performances and socially conscious lyrics. She has a dedicated fanbase and has gained popularity through her acoustic performances, band concerts, songwriting and recordings.
Free Show, donations encouraged.